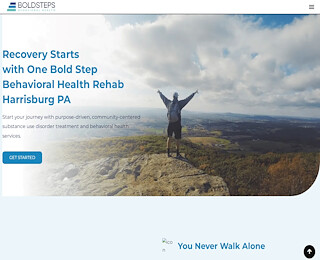 Intervention Services in Harrisburg help get your loved ones the help they need before things get out of hand. Bold Steps Behavioral Health helps your loved ones find the support they need to seek help and treatment.
What is a crisis intervention program?
Drug and alcohol addiction is a crisis. Every year, nearly 100,000 people die from addiction in the United States.
If your loved ones are experiencing an addiction issue, they are at heightened risk for diabetes, heart disease, tooth loss, malnutrition, and the crippling impact of social stigma. Abuse is a serious medical illness.
Does my loved one require drug and alcohol Intervention?
Addiction is defined as habitual use despite knowledge of the consequences. If someone you care about shows signs of harming their life and well-being through use, they need an intervention.
A single use does not show a pattern requiring professional help although you should be proactive. Failing to act at an early stage, however, is debilitating.
What is an intervention?
When you decide that your loved one requires an intervention, the process is not entirely different from what you may have witnessed on early-millenia television. Reactions vary depending on how dependent your loved one is.
Your goal is to help guide the afflicted towards seeking help. The addicted must willingly choose to start down the path to recovery. While willpower is everything, even the most difficult case can be broken.
Interventions and Rehabilitation
Intervention is the first step in a long road to recovery. Your loved one will proceed through several stages after a successful intervention.
After acceptance, an addict goes through:
Detox and early sobriety
Advanced sobriety backed by therapy
After care and the creation of a support network
The right treatment can create the right environment for sobriety to thrive.Your role in the process is to remain supportive and offer sympathy. Therapists and like-minded peers provide empathy and coping mechanisms to deal with life's challenges.
Steps After an Intervention
You are a critical cog in the treatment wheel. Your actions are crucial for success.
You can:
Remain supportive
Cut off any people that pose a risk or at least avoid them around the person seeking help
Avoid places that might trigger a relapse
Promote a healthy lifestyle
Understanding that you do not know what a patient is going through is also important. Keep an open mind and do not treat addiction as a means to an end.
Someone going through the recovery process wants to enter a normal life. No one likes being dominated by their past. Remember this as you interact and treat everyone with dignity and respect.
Intervention Services in Harrisburg
Intervention services in Harrisburg are here to help you get your loved one on the road to recovery. Addiction is a serious issue with life-altering and life-ending consequences. You can be the change that your friend or family member needs.
Get in touch with a professional at Bold Steps Behavioral Health to learn how to schedule an intervention. We are here to help at every step of the long road to sobriety.
Bold Steps Behavior Health
717-790-6670
4755 Linglestown Rd
Harrisburg PA 17112 US