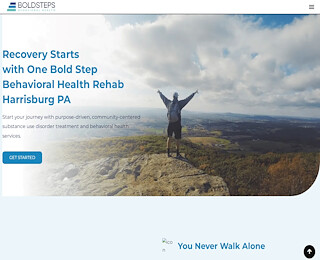 When you feel the stress of life building into an overwhelming urge to relapse, wondering if you can find an IOP near me is the best way to continue on the path to success. Best Steps Behavioral Health seeks to provide aftercare with an impact in Harrisburg.
What is aftercare?
Despite decades of tailored care, relapse rates are not zero for any program. Pressures to use come up after getting back to your normal life. A bad customer, difficult deadline, or just encountering old friends may bring out the urge to use.
Aftercare programs counter these pressures with a support network of therapists and individuals going through the same struggle. You can find the exact level of care you need.
Intensive Aftercare
There is a difference between theory and practice. Taking the coping mechanisms developed in inpatient care to the streets does not always go smoothly. 
Many patients need the support offered by facilities as they go back to work and begin rekindling old relationships. Bold Steps goes as far as to offer a sober living facility and around the clock care whenever you need it.
Types of Intensive Outpatient Programs
Not everyone needs extensive support. You can choose an option that fits your life and stress levels.
Choose between:
Weekly therapy sessions
Sober living facilities
Support groups
You are not limited to a single option. Mix different therapies for an optimal outcome.
What is a sober living facility?
A sober living facility is perfect for those just leaving rehab or feeling an immense amount of pressure to use. Best Steps allows you to drop in whenever needed.
These facilities take you out of a destructive environment and place you around others going through a time of crisis with the support of therapists. Studies show that live-in options result in lower rates of relapse whether there is a group leader or not.
Do Intensive Outpatient Programs Work?
Intensive outpatient programs work better than diving right into life after treatment. Removing yourself from the people, places, and activities that promote stress and cravings is key to success.
Intensive outpatient programs, IOPS, go a step further by helping bolster your defense mechanisms against various triggers. Empathetic skilled care works better than tackling life's challenges without help.
Continual Care
As you continue on your journey, you should consider building support networks outside of a program. Support groups and weekly therapy sessions exist to help you push through trying times.
Since life is never constant, you will also want to keep your outpatient care close at hand. Avoiding relapse is about knowing how to handle situations and being able to ask for help.
IOP Near ME
When you are ready to get your life back, asking if there is an IOP near me is the best way to avoid a relapse. Asking for help is not a problem. IOP programs are there to keep you on the right path.
Bold Steps Behavioral Health offers a caring, knowledgeable, and supportive community. Get in touch with our professionals today.
Bold Steps Behavior Health
717-790-6670
4755 Linglestown Rd
Harrisburg PA 17112 US