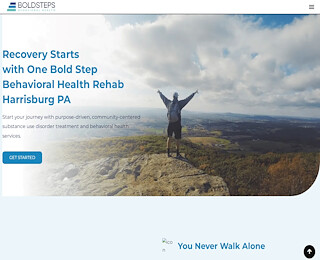 Drug and alcohol abuse treatment do not end once you leave rehab. You may be left wondering where you can find IOP programs near me. Bold Steps Behavioral Health offers intensive care programs for anyone trying to stay on the straight and narrow.
What is an aftercare Program?
The journey to a healthy lifestyle does not end once you leave inpatient care. The struggle can last years or a lifetime. While daunting, you are not alone. Support is around the corner.
Aftercare programs provide options for anyone looking to get an upper hand on life. There is no need to work through your issues alone. Therapists and even residential programs are here to help.
Types of Aftercare
There are two types of aftercare. Intensive outpatient programs include live-in facilities, around the clock care, and the same level of support as rehab for periodic stays.
Non-intensive aftercare includes support groups and weekly therapy sessions that act as a checkup to help you avoid rowing through life without a paddle.  There is nothing worse than feeling completely lost. These programs act as a lighthouse in a storm.
Who benefits from intensive outpatient programs?
The pressure to relapse is never constant. Stressors come and go. A difficult work day, losing a job, seeing old friends, and even family can trigger drug and alcohol use.
Anyone fresh from a rehab program or experiencing a period of intense difficulty benefits from intensive care. Therapists help around the clock while you gain a place away from the people, places, and situations that impact you in the worst way.
How often can I enter an intensive care program?
Intensive care programs are not a one-time offering. Bold Steps seeks to provide a caring community where you can lay your hat whenever you need.
Patients may find themselves at our facility three or more times. A safe space is vital to recovery.
What are my options after intensive care?
There is no need to rely on expensive in-home care. Creating the perfect support group is the best way to avoid a relapse. You are never out to sea without a raft.
Support groups and weekly therapy sessions exist to keep you out of trouble. In fact, support groups alone decrease the odds of a relapse by 8 to 12 percent. Alcoholics Anonymous boasts a 75 percent success rate.
A Custom Combined Approach
Treatment is a combined approach based on the needs of each individual. While group therapy works, individualized therapy creates the coping mechanisms required to push through life.
Others experience the pressure to use closer to home where friends and family pose the most significant threat to sobriety. Deciding how to approach an addiction issue is not a one-size fits all matter.
IOP Programs Near Me
When wondering if there are IOP programs near me, Bold Steps Behavioral Health in Harrisburg Pennsylvania offers comprehensive care to turbo charge your coping mechanisms. We help anyone on a path to success.
Get in touch with our caring and compassionate staff today.
Bold Steps Behavior Health
717-790-6670
4755 Linglestown Rd
Harrisburg PA 17112 US