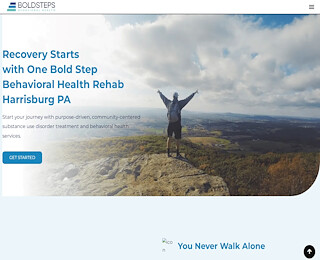 When you or someone you care about is seeking drug addiction treatment, you must know the difference between a traditional outpatient program and an intensive outpatient program (IOP). Many rehab centers will offer both, but learning how each will benefit patients is best to make the right decision on an opiate addiction treatment center in Harrisburg.
What Is Outpatient Treatment?
As the name suggests, outpatient care is just that. You can almost think of this as part-time treatment. The patient will still live at home throughout the program and attends the facility for therapy sessions. For example, at this type of adult drug and alcohol outpatient treatment, you will usually attend four times a week, with therapy sessions lasting about two to four hours.
For some patients, an outpatient opiate addiction treatment center in Harrisburg might not provide enough support or structure to prevent a relapse. These are instances in their home life, career, and social activities that are triggers that can loop the addict back into their bad routine.
What Is An IOP Therapy Center?
Like in a regular outpatient facility, the patient does not live at the facility. However, there will be more time demands and dedication than traditional outpatient care. You can think of intensive outpatient drug rehab as a bridge between inpatient rehab and outpatient treatment. For the most part, the best local IOP programs will be good for those that need a higher care level but still have the ability to function well at home. It will also be good for a patient that is transitioning from a demanding treatment program to another that offers more freedom.
Choosing Between Outpatient And IOP Locations Nearby
Someone with a severe addiction disorder could benefit from an inpatient treatment facility. Going through detox while living in rehab will lessen the chance of relapse. When you transition from an IOP to outpatient care, you will maximize your chance of success.
However, some people do not require 24/7 monitoring. The right way to gauge the level of treatment based on your situation is through the intake process at a trusted facility. When you work with qualified intake personnel, they can perform a detailed evaluation to determine the type of program that will work for your individual needs. As you go through the intake process, you need to be as honest as you can so that you are able to come to a proper diagnosis. The right diagnosis leads to the right treatment, which then leads to lasting sobriety.
Do you want to know more about entering an opiate addiction treatment center in Harrisburg? We are here to help at Bold Steps Behavioral Health. You can call us at (717) 818-0731, and a member of our team will be happy to address any of your questions and concerns about our facility and the therapies offered. Please feel free to contact us at your earliest convenience to verify your insurance so that you or a loved one can get the treatment you need before it is too late.
Bold Steps Behavior Health
717-790-6670
4755 Linglestown Rd
Harrisburg PA 17112 US