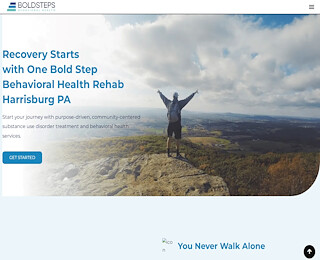 PHP stands for a program that allows people to receive treatment and therapy sessions in a controlled hospital-like facility. A PHP program offers intensive care for people who have mental illness and substance abuse by allowing them the opportunity to purge their bodies and mind from these toxic chemicals and thought patterns.
It is disheartening that many people do not know they have an option outside of the usual inpatient program, such as the PHP. The fast-growing treatment solution addresses everything in a person and is therefore beneficial for people suffering from intense situations such as the following:
Extreme emotional crises
Addiction
Anxiety and depression
Relationship problems
Destructive thought patterns
Suicidal thoughts
What Is A PHP Program?
It is a day treatment program that typically takes place during the average week and allows patients to return home at night. These are less intense than the usual inpatient program and more intense than IOPs.
Benefits Of A Partial Hospitalization Program
Availability Of Structured Services
The structure is critical when you are on the path of rewiring your brain from a severe crippling mindset. The treatment program available includes intense medical care to make sure your body and mind maintain a healthy state and a combination of counseling and therapy programs to help uproot the cause of your illness from the mind. We have individual and group sessions to help you cope with triggers from an empowered position so that you do not feel the pressure to slip into unhealthy coping mechanisms.
A Sense Of Normalcy
Many people dread rehab because they will lose their sense of freedom. PHP programs are different in that you get to have time with yourself or your family after a day of intensive therapy with your well-abled therapists and medical doctors. We aim to provide you with a chance to spend time with the people who matter the most to you by drafting a program that will blend well with your lifestyle while making sure you have an opportunity to continue your sobriety journey peacefully.
Easy Access To Professional Support
The most appropriate level of treatment will have robust professional support with educational and life-building skills that apply to our situation. As a result, you will not be the same person you were as you keep interacting with your friends and family. You have a support system that understands your journey and empathizes with you to allow proper and effective treatment.
Choosing Us For Your PHP Program
We will help you transition with the full range of detox, inpatient, and outpatient programs. The team has a well-adjusted program that deeply analyzes each patient's condition and formulizes a treatment plan that will be an excellent fit for their busy lifestyle and addiction treatment. Our PHP treatment near me is a good resource for the following reasons:
Availability of high-tech medical resources
Multiple payment options, including a wide array of insurance packages
Lengthy experience in offering PHP treatment services and more
Reach out now to book a consultation on day hospital addiction treatment at our drug and alcohol rehab.
Bold Steps Behavior Health
717-790-6670
4755 Linglestown Rd
Harrisburg PA 17112 US