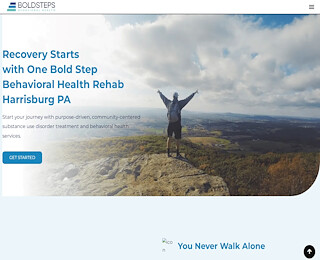 Substance abuse treatment in Harrisburg PA is not a dream. Bold Steps Behavioral Health helps patients achieve a healthy and full life free of the demons of their past.
Is it possible to achieve sobriety?
Breaking free of addiction is difficult. The depression and anxiety accompanying the highs and lows of use can make it seem impossible to kick a habit.
However, with proper help and strong support networks, millions of Americans achieved healthy and happy lives. Decades of research continue to improve the power of therapy, leading to higher probabilities of success with each passing year.
What is the danger of not seeking help?
You may have reservations about entering a program. Do not let your cravings get in the way of getting help. Drug and alcohol usage are damaging to your social and physical well-being with an impact far beyond yourself.
Abuse has a distinct physical impact on your hair, teeth, skin, and organs. The outcome of habitual abuse can be death. Nearly 100,000 people overdosed in 2021.
Not seeking help hurts more than yourself. Drug abuse carries legal and social ramifications. Jail time, divorce, and general strain on relationships isolate many in their time of need.
Finding the Best Possible Addiction Treatment Center
Drug and alcohol addiction is a neuropsychological ailment. It is a real illness deserving of a level
of care comparable to any other. Approaches that proclaim your affliction to be a matter of energy or offering a simple solution to such a complex problem will simply not help.
You need the care of dedicated therapists capable of diving into your life and helping you develop the mechanisms required to tackle life head on. Bold Steps provides a caring community of hope and progress.
An Individualized Approach
We understand that everyone is different and requires a different level of care. Different relationships, acquaintances, employment, and even sleep cycles all impact who we are. Each individual responds differently to stimuli.
You deserve care that helps you along the long road to recovery. From detox to aftercare and advanced recovery, you need to have the tools in your toolbox to avoid a relapse. This requires more than commitment and hard work.
A Community Dedicated to Success
Bold Steps offers the care and support you need. Our professionals adhere to a proven multi-step program that helps long after you leave a rehab treatment facility.
Our aftercare programs ensure that you do not need to dive headlong into the deep end. Get your feet wet and sharpen your tools with weekly therapy sessions and even a sober living facility. Couple our help with group therapy for an even higher possibility of success.
Substance Abuse Treatment in Harrisburg PA
Substance abuse treatment in Harrisburg PA is not impossible or impractical. Not seeking help can be deadly for you and those around you.
Get the care you deserve in a supportive community. Bold Steps Behavioral Health provides professional support for everyone. Get in touch today and start down the road to recovery.
Bold Steps Behavior Health
717-790-6670
4755 Linglestown Rd
Harrisburg PA 17112 US